And yes, I can beautifully design all of these materials for you!
In addition to having an unforgettable website and established social media presence, one thing nearly all businesses can benefit from are print marketing materials. Print marketing materials can go far beyond basic business cards and flyer mailers, although those are very important, too. Let the list below inspire you to open your mind to what's possible with 25 ideas for print marketing materials for small businesses as well as higher-end large businesses.
1- Brochures
A brochure is basically a big flyer. It gives you the space to show details about what your business can do and photos displaying your work. Be sure to include at least two types of contact info and all of the most pertinent information about what you do. The most common brochure is the tri-fold, which can be printed on good old 8 ½" x 11" paper and folded.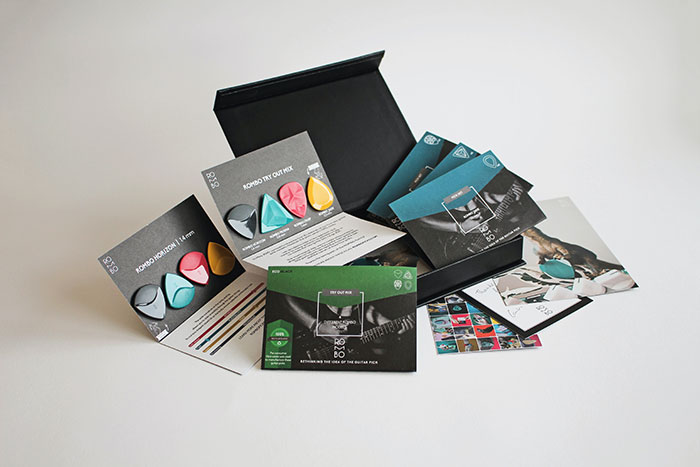 2- Catalogs
Catalogs show all products you want to feature and sell. They are great for showing off new products as well as showing them staged in professional photographs. Some major retailers, such as IKEA and Pottery Barn, still mail out store catalogs, although mailing is an expensive investment if the catalog is heavyweight.
Another way to offer catalogs without the cost of postage is to simply distribute them at your physical store location, conventions, or conferences. You can also offer them on your website for your customers to view the PDF version or have them request that a catalog be mailed to their address. Designing catalogs is actually a specialty of mine! I have completed retail catalogs comprised of hundreds of pages of product images, product specifications, descriptive copy, and pricing charts.
3- Business Cards
Business cards are pretty much a given necessity for any business. Even if you work online, you can always have cards on hand to give to anyone you meet who you may want to get in touch with later. They're also great for posting on community bulletin boards at locations such as coffee shops. You aren't limited to the typical rectangular card stock paper, either. Sites like Moo offer super-cool options like uniquely shaped cards, special papers, and textures to make your details extra eye-catching and stand out above the competition.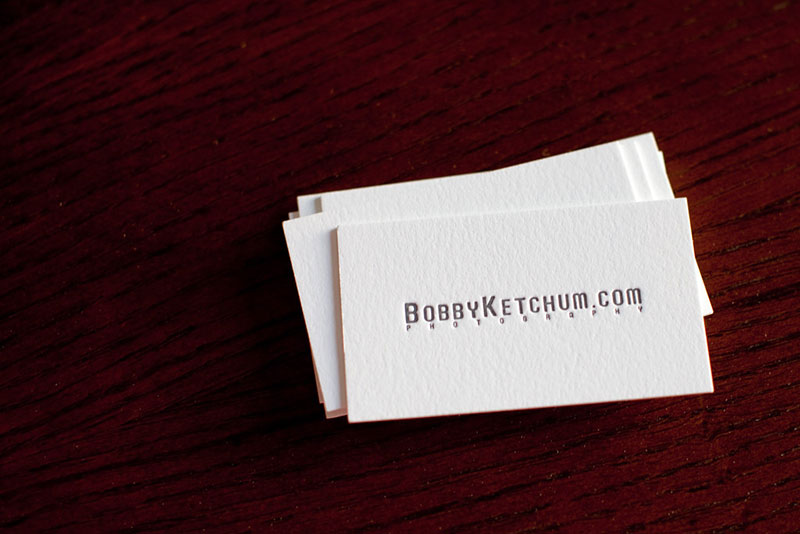 4- Flags, Signs, and Banners
As awesome as arm-flailing waving inflatable tube men are to see dancing on the curb outside your business, it's also good to step it up with classier ways to show off your business that don't require an air blower. A quirky sign or a cute flag can capture a lot of attention from passersby who otherwise wouldn't notice your business. Banners are also great for special events like farmer's market booths or convention spaces.
5- Flyers and Mailers
Flyers and mailers are classic marketing materials suited for any business. Local small businesses often mail them out to offer discounts and specials to attract first-time customers. They can be handed out at events and conventions or placed in stacks at the cash wrap of other local businesses. Best of all, they're cheap to print if you're just going with the standard thin card stock and postcard size.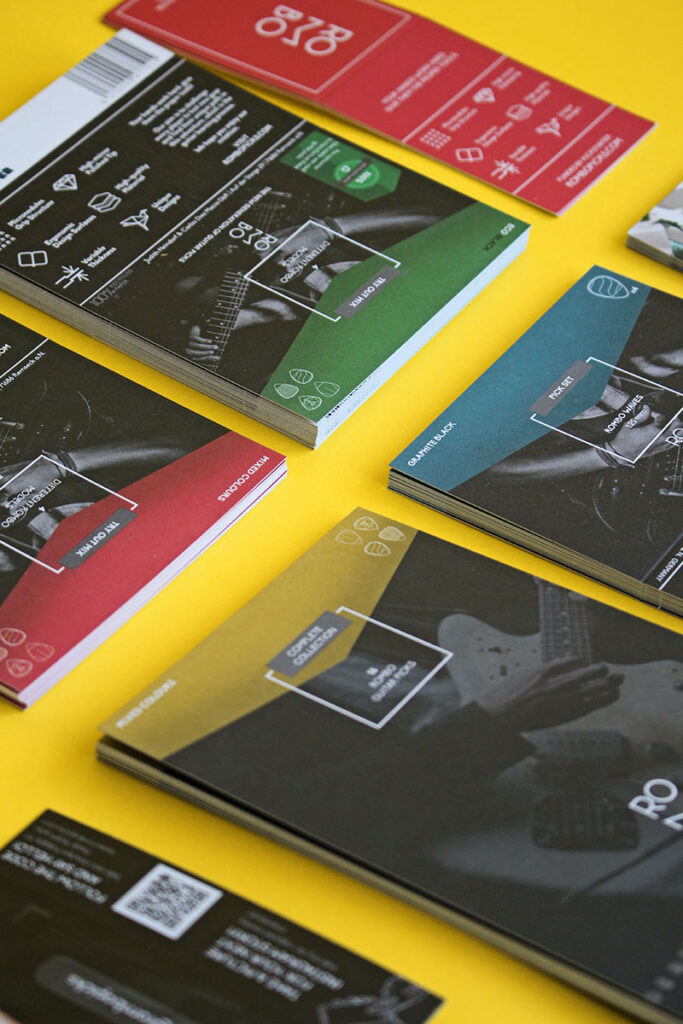 6- Greeting Cards
Have you ever received a greeting or thank you card from a business after using their services? It really feels like they have gone above and beyond to be thoughtful and appreciate your business, and you're more likely to recommend them and visit them again. Often veterinarians and real estate agents will take the time to do this in hopes of becoming your "go-to" office. Thank you cards are the best, but birthday cards and holiday cards are also a very thoughtful way to establish a loyal clientele and repeat business.
7- eBooks
Yes, the "e" nature of eBooks defines them as a digital product, but they can also be sold in print format. For example, a finance guru who normally sells her books online can print some up before attending a conference and sell them there. This way, visitors to her booth will have a physical reminder of their meeting with the guru, rather than having to remember to look her up online after the conference is over. Also, some people still prefer physical books to reading on their devices.
8- Posters
Posters are fantastic for advertising around town at locations that allow people to post advertisements. But they can also be vital for having a robust branding package at your physical business location. Think about stores that have signage hanging around advertising mega deals or stating how reliable and awesome their business is. If those signs all match the branding of the business, it makes for a much better and cohesive aesthetic and helps establish brand recognition in the customer's mind.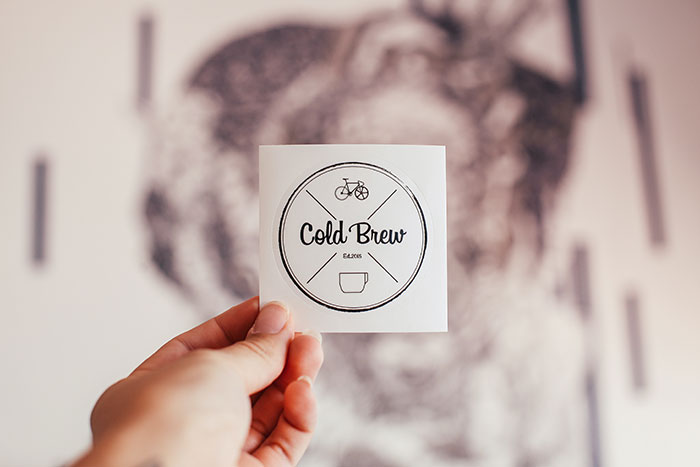 9- Stickers
Stickers are in right now! People love to decorate their laptops, water bottles, and cars with stickers showing their loyalty to businesses they love. If your target demographic is younger, they will love stickers with cool art or funny quotes—and that's free advertising for you as they sport them around town!
10- Journal Notebooks
Everyone loves free stuff, and notebooks are no exception. I probably have 15 of them laying around, myself. The trick to getting people to pick up and use your branded notebooks is to make them pretty.
You don't want your brand to overwhelm the design. Instead, integrate it into the design artistically or place it in a subtle way. Any "usable" promotional item like notebooks shouldn't look like a giant advertisement, rather, the item should be attractive on its own—something people would want to own with or without your branding on it.
11- Paper Pads and Post-Its
You know those small paper pads we all used for making grocery shopping lists in the 80s? The ones where you can just tear the sheet off from the adhesive holding it at the top? Well, they're still useful and still make great marketing material. This is because the customer will be reminded of your existence every time they use the pad and see your logo at the top.
Post-its can be a little trickier since they are so small, but you can still fit a logo on top or just use a slightly transparent image over the entire sheet for a more subtle effect that won't make their notes hard to read.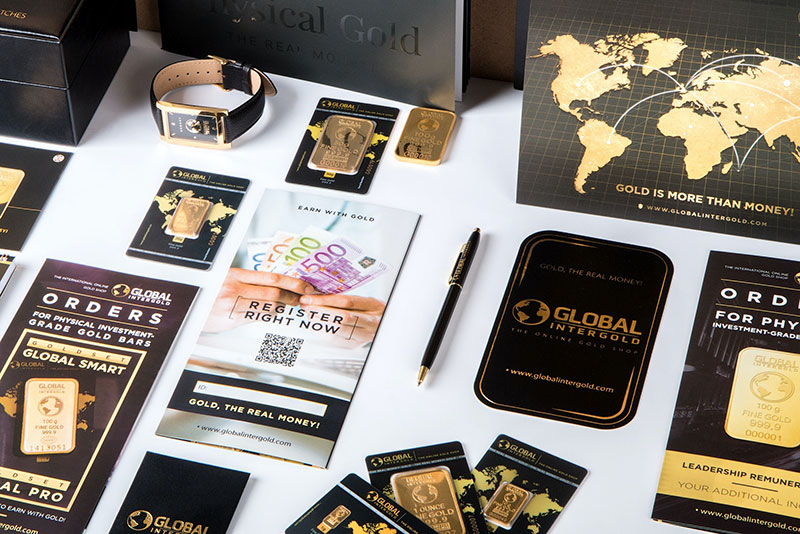 12- Pens
Pens are sort of mysterious possession, like socks, in that they seem to magically transport themselves from place to place and household to household. People are always "borrowing" pens and forgetting to give them back or leaving them places—which means that branded pen of yours will probably end up traveling and making several impressions.
Businesses with a more "elegant" aesthetic such as banks, lawyers, and hotels should give out fancier pens that have gold-colored metal pieces and pocket clips.
13- T-shirts and Apparel
Wearable marketing material is another one in the "everyone loves free stuff" category. T-shirts, baseball hats, tank tops, and pretty much every clothing item you can think of can now be easily and inexpensively printed using online print services. Using an attractive design will increase the likelihood of your shirts actually being worn out in public, which means your customer is a walking advertisement for your business. Win!
14- Mugs
People are going to use any old mug when they need one, but mugs that are aesthetically pleasing and/or feature a funny quote are always a hit.
Starbucks is fantastic at hitting this mark, and they catch people who are waiting in line, so the odds of customers making an impulse add-on buy along with their coffee are high. (I still have a Starbucks mug my dad bought in the mid-90s featuring Van Gogh's Café Terrace at Night with a Starbucks sign cleverly worked into the painting).
People get very attached to their mugs, and even if you are giving the mug away instead of selling it, make it special enough and it will be promoting your brand for a long time.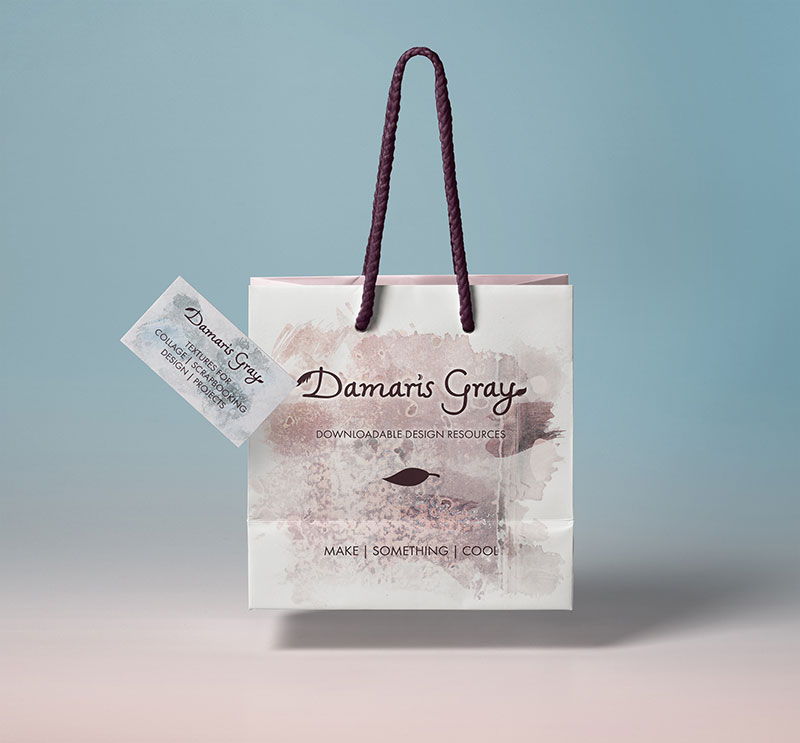 15- Shopping Bags and Hang Tags
While shopping bags and tags won't have the longevity of more permanently usable print marketing materials, they serve two purposes: they add an extra elegant touch that makes people feel like their purchase is special no matter how small it is, and they display your branding as the customer leaves your store and walks about town. If you're a retail brand, branded bags will take you to the next level, and even restaurants can benefit from packaging takeout orders and leftovers in branded bags.
16- To-Go Menus
Most of us have probably had a workplace where people want to do a big takeout order for lunch, so they grab the stack of to-go menus out of a desk drawer and pass them around. While many people use online food delivery apps to order takeout nowadays, those who don't still like to keep a stash of to-go menus from nearby restaurants when they are trying to decide what they're hungry for.
Give out your menus with every takeout order, mail them to everyone within delivery range, and be sure to leave a stack of them at your register.
17- Magnets
Speaking of to-go menus, magnets can be like to-go menus that never get lost. Magnets also work well for any type of service people would want to rely on in an emergency, such as pediatricians, emergency veterinarians, or plumbers. Magnets are also just useful, more so if they're not the thin sheet ones and can actually hold paper to the fridge.
18- Stationery
If you are in any sort of business where you send out mail and letters regularly, a complete branded stationery set is a must-have. It portrays the image that you are professional, reliable, and a higher-end service. Stationery sets are part of most branding packages sold by graphic designers like myself. You want to make sure you have envelopes, letterhead, and business cards to show your clients you are the real deal.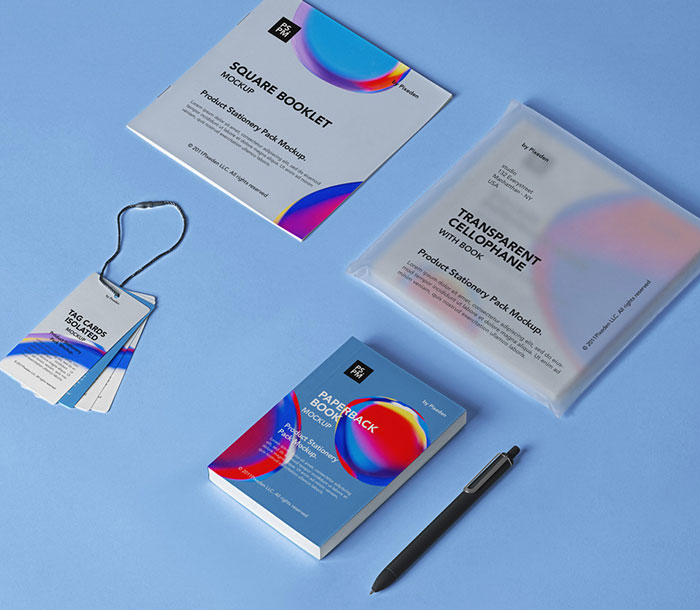 19- Presentation Folders
Using a custom-designed folder to hold brochures, business cards and paperwork that would otherwise be a stack of messy papers for the client to carry around is always the way to go. Presentation folders are generally used for businesses that have a ton of information for the client to go over such as apartment complexes, banks, college admissions offices, catering companies, and tourism companies.
20- Table Tents and Coasters
Table tents are one of the best things to ever happen to restaurants. How many times have you strained to think of what you wanted to drink or start off with when you sat down at your table and the server showed up?
When a table tent is already on the table and catching the customer's attention from the moment they sit down, they can immediately see deals, appetizers, and drink specials that up the ticket totals for the restaurant. And throughout their meal, they are more likely to decide to try a special cocktail or dessert when the table tent has been right in front of them the whole time—unlike menus which are generally taken away after the order is placed.
It's a form of upselling that doesn't rely on the server rattling off all the specials from memory, which also will help your serving staff be more efficient. And coasters just add a touch of class and tie together the branding of your establishment.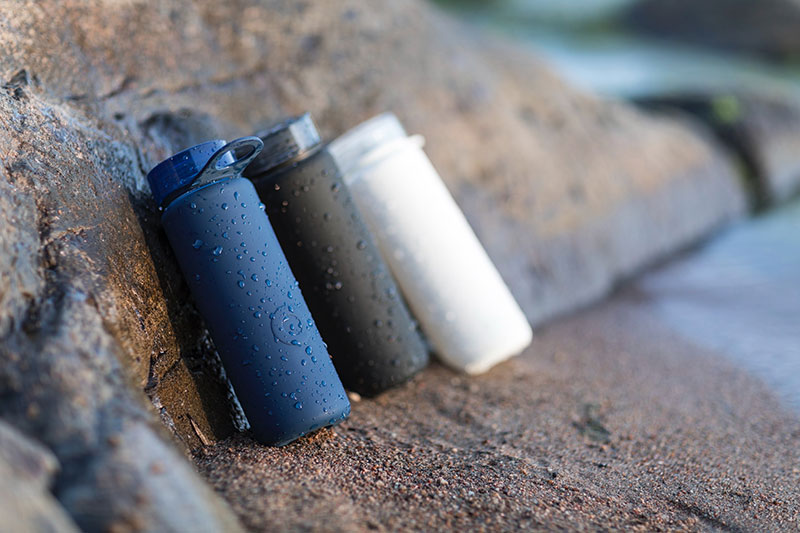 21- Bottles and Tumblers
Water bottles and tumblers are more popular than ever, due to people trying to avoid using single-serving water bottles that harm the environment as well as culture reminding everyone to make an effort to stay hydrated. There are many options to choose from for both hot and cold beverages, so consider, who is your target demographic?
Clients who work desk jobs are likely to chug a lot of coffee throughout the day, so a metal hot cup would be a welcome gift. Health-conscious and active types are seldom seen without their water bottles, so consider a sports bottle, especially the spill-proof variety.
In the summer, you might want to try branded tumblers with screw-on lids and plastic straws. They're very popular, they keep flies out of your lemonade, the customer will appreciate the gift, and they're getting your business name out there.
22- Keychains
As with mugs and t-shirts, the key (see what I did there?) to getting people to take and use keychains is to make them visually appealing and useful. If you can, choose a keychain with a bottle opener, because everyone likes to have one on hand.
Choose the aesthetic design of your keychain based on what you think your target demographic would like. Don't just slap your logo and phone number on one of those floppy rubber tags, put some thought into it and people will want to put your branded keychains to good use.
23- Mousepads
Yes, everyone is using optical mice nowadays and those technically don't require mousepads, but anyone who spends a lot of time on the computer will appreciate a cute soft pad for their mouse to hang out on. Even more appreciated are mousepads with squishy wrist rests, so spring for those if you can. As with the other branded materials, the more attractive the design you choose is, the more likely it is that people will use it.
24- Totes and Backpacks
Single-use plastic bags are out, and more and more people are using reusable totes to carry their groceries and purchases. Unfortunately, they are very expensive to buy at the grocery check stand. But fortunately for you, people love free totes and stock up on them.
Backpacks tend to be used more to contain and carry a lot of promotional materials and paperwork in settings like business conferences. Over the long run, tote bags will give you more bang for your buck in terms of brand exposure, but backpacks are a great investment for special events where attendees will need to carry around a lot of stuff they collect at vendor booths.
Fun story: I once staffed a social media marketing convention, and we gave every attendee just such a (branded) backpack/swag bag. At the end of the convention, about ⅓ of the people had left the backpacks laying around the convention center, so our team gathered them up, stuffed my car to the brim, and I took them downtown to the homeless shelter to give them out. The homeless folks were ecstatic, and none of the backpacks went to waste.
25- Convenience and Hygiene Items
Convenience items will pretty much always be happily accepted by clients and customers, particularly if your demographic is made up of people who carry purses and bags. They're a fun way to get your brand out there while being useful to the customer.
Some convenience items you can brand are: keychain hand sanitizer, lip balm, mints, first aid kits, sewing kits, multi-tools, coin purses, compact mirrors, lighters, pocket tissues, flash drives, hand lotion, manicure kits, tiny hairbrushes, and travel pill cases. Think about what your demographic might appreciate and the nature of your industry when choosing which items you want to brand.
Now What?
Hopefully, that gave you some ideas of what print marketing materials can do for your business. Now, where to start?
If you want the designs of your marketing materials to be extra special, are looking to have an entire branding package made, or if you simply have no idea what you're doing, you contact me here or book a 30-minute phone consultation with me. I create designs working with the templates provided by the printing company of your choice, and then you have them printed!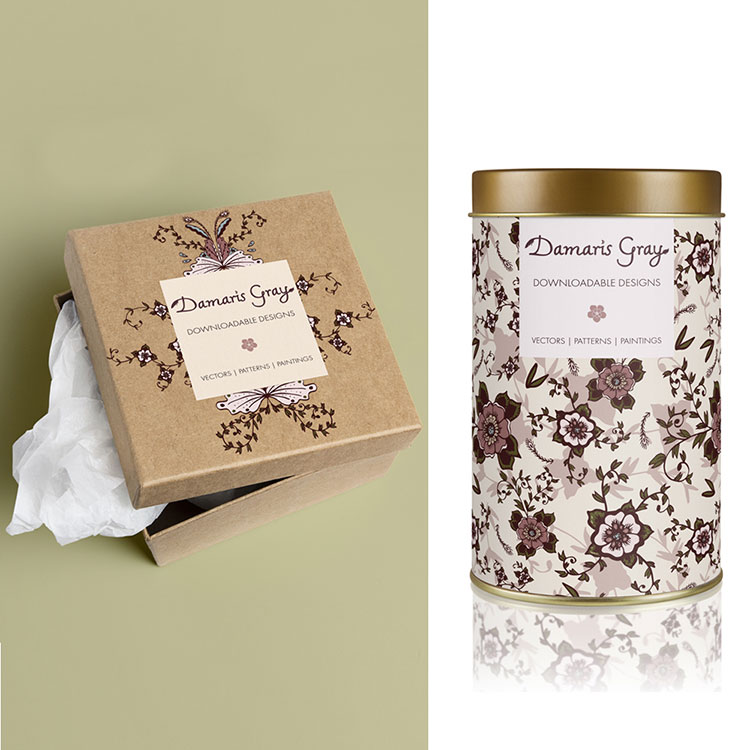 You have many choices available for printing companies. Online companies like Vistaprint and Moo tend to be the least expensive and have some unique options, but if your personal preference is to work with a local shop, I am happy to help you hunt for one.
For large projects, I get in contact with the print shop and work with them so that my designs match their templates perfectly and I can send them all the design assets in their preferred formats.
I have designed projects as large as vinyl car decals and large banner signs for vendor booths using brick and mortar print shops, and sometimes they will cut you a deal if you are placing large or high dollar orders. Often, print shops will have minimum order amounts, whereas many online printers do not.
For any specialty items, I will find a printer who can do the job. I also design packaging such as boxes, bags, and canisters, which can be printed at sites such as UPrinting. Boxup prints many styles of boxes and mailers with no minimum order. 4imprint has an awesome selection of printable promotional products including toys, candy, and outdoor and leisure products.
The possibilities are endless, and as important as your standard paper print marketing materials like flyers and stationery are, giving away or selling branded products are a guaranteed way of extending the longevity of the exposure your business will gain.
Do you have any exciting ideas for your business or products that gave you good results personally? Drop a comment below or send me an email if you have any questions. I look forward to helping you get your name out there and leveling up your business!